SBM 10
Unknown
: mysql_query(): The mysql extension is deprecated and will be removed in the future: use mysqli or PDO instead in
/home/ahujapaw0ld/domains/ahujapaworld.com/public_html/catalog/view/theme/default/template/product/product.tpl
on line
26Warning
: mysql_query(): Access denied for user ''@'localhost' (using password: NO) in
/home/ahujapaw0ld/domains/ahujapaworld.com/public_html/catalog/view/theme/default/template/product/product.tpl
on line
26Warning
: mysql_query(): A link to the server could not be established in
/home/ahujapaw0ld/domains/ahujapaworld.com/public_html/catalog/view/theme/default/template/product/product.tpl
on line
26Warning
: mysql_fetch_array() expects parameter 1 to be resource, boolean given in
/home/ahujapaw0ld/domains/ahujapaworld.com/public_html/catalog/view/theme/default/template/product/product.tpl
on line
28Unknown
: mysql_query(): The mysql extension is deprecated and will be removed in the future: use mysqli or PDO instead in
/home/ahujapaw0ld/domains/ahujapaworld.com/public_html/catalog/view/theme/default/template/product/product.tpl
on line
32Warning
: mysql_query(): Access denied for user ''@'localhost' (using password: NO) in
/home/ahujapaw0ld/domains/ahujapaworld.com/public_html/catalog/view/theme/default/template/product/product.tpl
on line
32Warning
: mysql_query(): A link to the server could not be established in
/home/ahujapaw0ld/domains/ahujapaworld.com/public_html/catalog/view/theme/default/template/product/product.tpl
on line
32Warning
: mysql_fetch_array() expects parameter 1 to be resource, boolean given in
/home/ahujapaw0ld/domains/ahujapaworld.com/public_html/catalog/view/theme/default/template/product/product.tpl
on line
32Unknown
: mysql_query(): The mysql extension is deprecated and will be removed in the future: use mysqli or PDO instead in
/home/ahujapaw0ld/domains/ahujapaworld.com/public_html/catalog/view/theme/default/template/product/product.tpl
on line
36Warning
: mysql_query(): Access denied for user ''@'localhost' (using password: NO) in
/home/ahujapaw0ld/domains/ahujapaworld.com/public_html/catalog/view/theme/default/template/product/product.tpl
on line
36Warning
: mysql_query(): A link to the server could not be established in
/home/ahujapaw0ld/domains/ahujapaworld.com/public_html/catalog/view/theme/default/template/product/product.tpl
on line
36Warning
: mysql_fetch_array() expects parameter 1 to be resource, boolean given in
/home/ahujapaw0ld/domains/ahujapaworld.com/public_html/catalog/view/theme/default/template/product/product.tpl
on line
36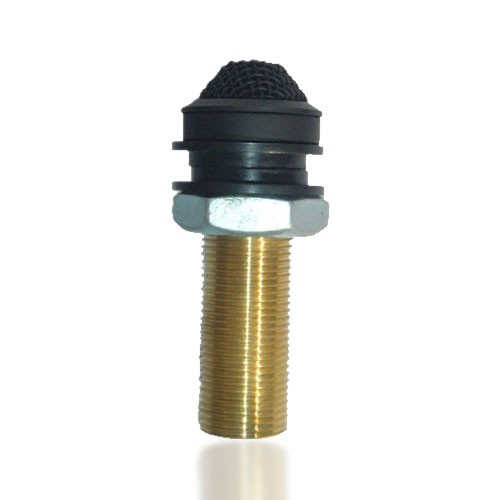 Price: INR4,945.00
Ex Tax: INR4,945.00
Unknown
: mysql_query(): The mysql extension is deprecated and will be removed in the future: use mysqli or PDO instead in
/home/ahujapaw0ld/domains/ahujapaworld.com/public_html/catalog/view/theme/default/template/product/product.tpl
on line
194Warning
: mysql_query(): Access denied for user ''@'localhost' (using password: NO) in
/home/ahujapaw0ld/domains/ahujapaworld.com/public_html/catalog/view/theme/default/template/product/product.tpl
on line
194Warning
: mysql_query(): A link to the server could not be established in
/home/ahujapaw0ld/domains/ahujapaworld.com/public_html/catalog/view/theme/default/template/product/product.tpl
on line
194Warning
: mysql_fetch_array() expects parameter 1 to be resource, boolean given in
/home/ahujapaw0ld/domains/ahujapaworld.com/public_html/catalog/view/theme/default/template/product/product.tpl
on line
196
SBM 10
The Studiomaster Professional SBM 10 Boundary Microphone is designed for boardrooms,
tele/video conferencing, distance learning, courtrooms and security applications.
Features
• High quality Boundary Microphone.
• Frequency response: 50Hz-17KHz.
• Installs permanently in a table top, wall or ceiling.
• Elastic bearing ring provides mechanical isolation.
• Half-cardioid polar pattern reduces pickup of background noise, room acoustics and feedback
• On-surface mounting eliminates phase interference from table sound reflections, giving a natural sound
• High-quality reproduction of speech.
• Fast & easy installation
Specifications
Element
Back Electret Condenser,
Permanently Polarized
Polar Pattern
Half-cardioid
Frequency Response
50Hz-17kHz
Sensitivity
-39dB±dB (0dB=1V/Pa at 1kHz)
Impedance
200 Ohms
Max. Input Sound Level
140dB SPL,1kHz at 1% T.H.D.
Dynamic Range

112dB

Signal-to-Noise Ratio
68dB
Power Requirements
9-52V Phantom Power
Output Connector
3 Pin XLR connector
Dimensions / Weight
Diameter:30mm, Length: 76.5mm /87g
Copyright @ Ahuja General Radio & Electric Co. 2012 All Rights Reserved