Auto 4
Unknown
: mysql_query(): The mysql extension is deprecated and will be removed in the future: use mysqli or PDO instead in
/home/ahujapaw0ld/domains/ahujapaworld.com/public_html/catalog/view/theme/default/template/product/product.tpl
on line
26Warning
: mysql_query(): Access denied for user ''@'localhost' (using password: NO) in
/home/ahujapaw0ld/domains/ahujapaworld.com/public_html/catalog/view/theme/default/template/product/product.tpl
on line
26Warning
: mysql_query(): A link to the server could not be established in
/home/ahujapaw0ld/domains/ahujapaworld.com/public_html/catalog/view/theme/default/template/product/product.tpl
on line
26Warning
: mysql_fetch_array() expects parameter 1 to be resource, boolean given in
/home/ahujapaw0ld/domains/ahujapaworld.com/public_html/catalog/view/theme/default/template/product/product.tpl
on line
28Unknown
: mysql_query(): The mysql extension is deprecated and will be removed in the future: use mysqli or PDO instead in
/home/ahujapaw0ld/domains/ahujapaworld.com/public_html/catalog/view/theme/default/template/product/product.tpl
on line
32Warning
: mysql_query(): Access denied for user ''@'localhost' (using password: NO) in
/home/ahujapaw0ld/domains/ahujapaworld.com/public_html/catalog/view/theme/default/template/product/product.tpl
on line
32Warning
: mysql_query(): A link to the server could not be established in
/home/ahujapaw0ld/domains/ahujapaworld.com/public_html/catalog/view/theme/default/template/product/product.tpl
on line
32Warning
: mysql_fetch_array() expects parameter 1 to be resource, boolean given in
/home/ahujapaw0ld/domains/ahujapaworld.com/public_html/catalog/view/theme/default/template/product/product.tpl
on line
32Unknown
: mysql_query(): The mysql extension is deprecated and will be removed in the future: use mysqli or PDO instead in
/home/ahujapaw0ld/domains/ahujapaworld.com/public_html/catalog/view/theme/default/template/product/product.tpl
on line
36Warning
: mysql_query(): Access denied for user ''@'localhost' (using password: NO) in
/home/ahujapaw0ld/domains/ahujapaworld.com/public_html/catalog/view/theme/default/template/product/product.tpl
on line
36Warning
: mysql_query(): A link to the server could not be established in
/home/ahujapaw0ld/domains/ahujapaworld.com/public_html/catalog/view/theme/default/template/product/product.tpl
on line
36Warning
: mysql_fetch_array() expects parameter 1 to be resource, boolean given in
/home/ahujapaw0ld/domains/ahujapaworld.com/public_html/catalog/view/theme/default/template/product/product.tpl
on line
36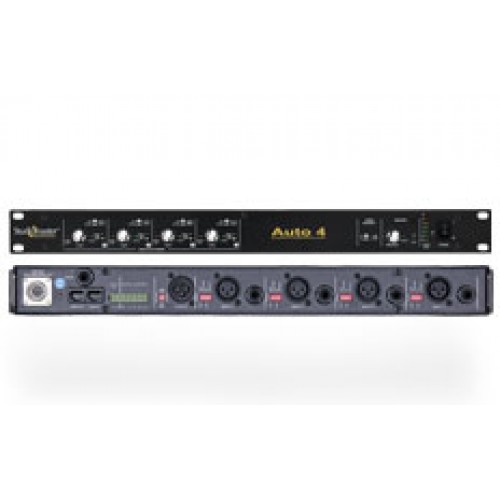 Price: INR24,405.00
Ex Tax: INR24,405.00
Unknown
: mysql_query(): The mysql extension is deprecated and will be removed in the future: use mysqli or PDO instead in
/home/ahujapaw0ld/domains/ahujapaworld.com/public_html/catalog/view/theme/default/template/product/product.tpl
on line
194Warning
: mysql_query(): Access denied for user ''@'localhost' (using password: NO) in
/home/ahujapaw0ld/domains/ahujapaworld.com/public_html/catalog/view/theme/default/template/product/product.tpl
on line
194Warning
: mysql_query(): A link to the server could not be established in
/home/ahujapaw0ld/domains/ahujapaworld.com/public_html/catalog/view/theme/default/template/product/product.tpl
on line
194Warning
: mysql_fetch_array() expects parameter 1 to be resource, boolean given in
/home/ahujapaw0ld/domains/ahujapaworld.com/public_html/catalog/view/theme/default/template/product/product.tpl
on line
196
Auto 4
The Studiomaster Professional Auto 4 offers an advanced level of ease in sound system installations.
It's the quickest, easiest, and most effective way to set up a multiple-mic room without requiring an
operator to monitor the board. With the help of the Auto 4 you can 'fit it' - 'forget it' & expect the same
level of performance day in & day out. With the unique 'Auto Sense' technology & 'NOM'
the Studiomaster Professional Auto 4 is sure to be one of the best
auto-mixing solutions currently available.
Features
Inputs
• Balanced XLR & 6.3mm Jack Input Connectors.
• Switchable priority on each channel.
• Switchable phantom supply on each mic channel.
• Signal & Clip LED Per channel.
• Lockout LED indicating the high priority speaker is active.
• MIC / Line (for Wireless Mic) switchable per channel.
• Selectable 'Ducking' Level (-12dB & -20db) for all non-priority channels.
• The Unique 'Voice-Level' threshold set-up to allow flexibility of setting without
the complexity of a onstant varying threshold.
Priority
• Programmable priority via individual channels setup.
• Alternatively a 'Fixed' priority, with a sequential hardwired priority.
• Vox bypass for emergency channels or Background Music application.
Control Functions
• Switchable 'Last MIC On' that eliminates ambience dropouts, ensuring that there
is always some background ambience present even if no one is currently speaking.
• Insert to connect to feedback destroyers or other dynamic processors. .
• Control signal (5V) to activate external devices like a camera, disabling overhead speakers, etc.
• Infinite Linking of Multiple Auto 4's with a simple CAT5 cables.
• Works on external 24V DC.
Specifications
| | |
| --- | --- |
| Input Impedance | |
| Mic | ≡4,000 ohms |
| Line | ≡30,000 ohms |
| Output Impedance | ≒200 ohms |
| Maximum Input Level | |
| Mic | -30 dBu |
| Line | +20 dBu |
| Maximum Output Level* | |
| Line | +14 dBu |
| Maximum Gain | ≡70 dB |
| Inactive Channel Attenuation | 12dB or 20dB switch-selectable |
| Frequency Response | 60 Hz to 30 kHz at - 3dB points |
| Dynamic Range** | 75 dB ± 10 dB, dependent upon gain control settings |
| Equivalent Input Noise | –120 dBu (150 ohms) at maximum gain |
| Switch-selectable Options | Limiter (above 0dBu), Last Mic On |
| Microphone Phantom | +48V DC |
| Control Voltage Out | +5V DC |
| Power Requirement | 230V AC, 100 mA, max. for external SMPS /+24V DC, 250mA max. for external DC supply |
| Operating Temperature | 0° to 40° C |
| Dimensions (W x D x H) mm | 482.6 x 135 x 44 |
| Weight | 2.2 Kg |
| Included Accessories | SMPS with connectors, Link Cable |
Copyright @ Ahuja General Radio & Electric Co. 2012 All Rights Reserved